LIMOUSINE FOR PRIVATE TOURS IN FLORENCE AND TUSCANY
---
Hire a limousine for private tours in Florence and Tuscany. Let the drivers of the Giusti Stefano & C company take you to the discovery of famous cities and hidden corners that only local drivers could know. Our complete knowledge of the territory allows us to satisfy your curiosity, whatever your interests may be. Our comfortable and efficient Mercedes vehicles along with the courtesy and professionality of our drivers will turn your visit into a relaxing voyage, informative and fun at the same time. As we often repeat, your driver will certainly be cordial and professional … but the sensation you should have from the very beginning is that of complete confidence in the person who is basically the most trustworthy friend you have in Italy.

In most cases clients of private tours prefer visiting art cities, perhaps including an area of the Tuscany countryside such as the hills of Chianti and maybe a winery or two.
For clients who are staying in Florence the most frequent requests are places that can be visited in excursions lasting from 4 to 12 hours, which include the following:

---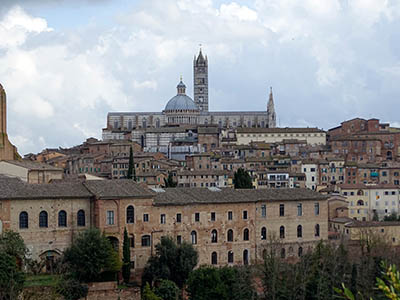 Siena and San Gimignano
We suggest booking a tour of at least 8 hours
Visiting these cities is like diving into the Middle Ages.
---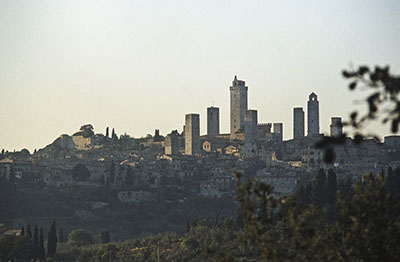 San Gimignano and Chianti
We suggest an 8-hour tour
His provides a good combination of art, history, nature and, why not, wine.
---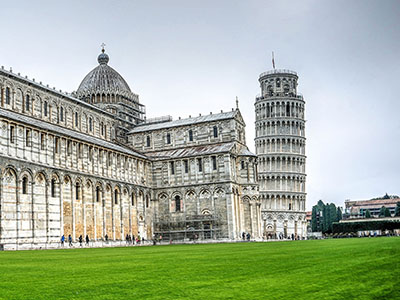 Pisa
Requiring no more than four hours
A brief but indispensable visit to the famous Piazza dei Miracoli (Square of Miracles) where we find the Leaning Tower, the Cathedral, the Baptistery and the Monumental Cemetery.
---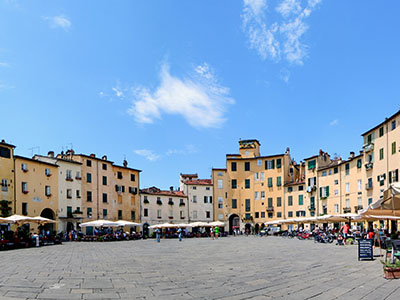 Lucca
6 hours total
6 hours total are a good amount for visiting the city of Lucca, the only one whose sixteenth century walls are still intact around the entire perimeter of the city.
---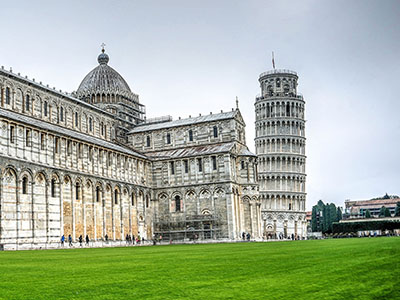 Pisa and Lucca
8-hours tour
for a short visit to each of these two fantastic cities 8 hours is the ideal amount of time.
---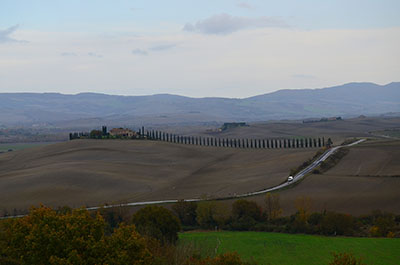 Val D'Orcia
Minimum of 8 – 10 hours
A minimum of 8 – 10 hours are necessary in order to visit several villages in this marvelous area of Tuscany.
---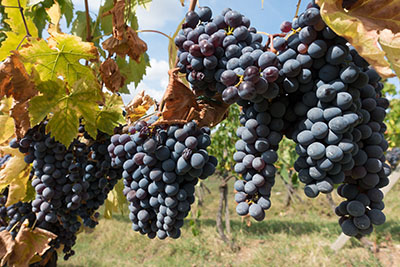 Tour Montalcino
8-10 hours
This is a village that has no need of grand introductions. It was founded in the 8th – 9th centuries and is considered one of the world wine capitals.
---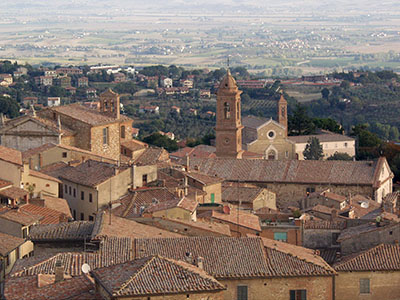 Montepulciano Excursion
8-10 hours tour
A fantastic city founded by the Etruscans and which produces excellent wine in enchanting surroundings.
---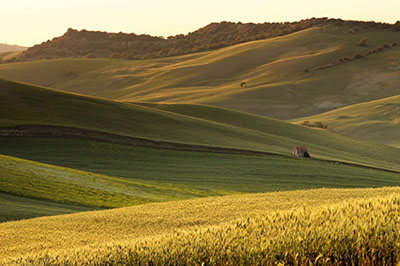 Maremma Excursion
10-12 hours
This is the loveliest zone of the Tuscan coast. The old villages of Bolgheri, Massa Marittima, Castagneto Carducci have nothing to envy in the villages of Chianti.
---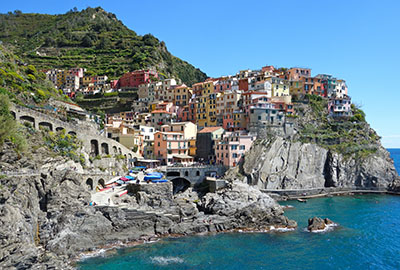 5 Terre
10-12 hours
Just northeast of Tuscany, the 5 villages of Monterosso al Mare, Vernazza, Corniglia, Manarola and Riomaggiore are renown and unique.
---
Without a doubt Tuscany is the region of Italy offering the largest number of interesting places to visit. It is a region that is suitable for any type of visitor. For art lovers there are the must-see destinations of Florence, Pisa, Siena, Lucca and Arezzo, but there are also small villages scattered throughout the Tuscan countryside of equal importance such as San Gimignano, Pienza, Vinci and many others. Wine lovers know that in Tuscany they will find some of the finest wines produced in Italy. Just consider some of the wine-producing zones of Tuscany such as the Chianti Classico area, Montepulciano with its "vino nobile", Montalcino with it Brunello, not to mention the Maremma and the wine producers of the renown Bolgheri zone. Instead, for fans of night life the Tuscan coast between Viareggio and Forte dei Marmi is the place to be.

With our limousine for private tours in Florence and Tuscany we provide any type of tour requested by travel agencies and by private clients. Normally in the case of private clients we try to offer suggestions aimed at optimizing time and costs. When we realized that the customer asking for a day tour is not familiar with the territory we allow ourselves to point out important issues and are willing to makes suggestions in order to create a custom-made day, relaxing and interesting at the same time.

Moreover, we also provide limousine service on behalf of travel agencies for private tours lasting multiple days in every part of Italy.