LIMOUSINE SERVICE COMPANY FLORENCE
HISTORY
The NCC limousine service company Giusti Stefano & C Snc was created in 2001 when 2 professionals already operating in the personal transport sector joined forces in order to offer their clients greater availability of vehicles and a wide range of services depending on their needs.
Our limousine service company Florence operates mainly in the most important cities in Tuscany such as Florence, Pisa, Siena and Livorno. Our company offers a large variety of services for different types of clientele:
---
BUSINESS TRAVEL
We serve companies which more and more frequently require a private chauffeured Mercedes (NCC) to organized work trips for their employees and business travelers. Among our clients in the business world we include famous fashion houses known worldwide, banks and legal offices.
AGENCIES
Agencies that need private limousine services for all kinds of events, work meetings, incentive meetings, conventions, weddings.
---
TOUR OPERATORS AND TRAVEL AGENCIES
Tour Operators And Travel Agencies located in Italy, the United States, Canada, Spain, that wish to satisfy their clients when they are in Italy and must transfer to and from airports, seaports, train stations, hotels and locations in the Tuscan countryside. As well as transfers we also provide excursion services and private tours in all of Tuscany and, thanks to a network of trusted partners selected for their experience, also in the rest of Italy.
DIRECT PRIVATE CLIENTS
Direct private clients whether those who contact us directly because of recommendations from their friends who are clients of ours or those who find out about us through Internet, all to satisfy their transportation needs when visiting Italy. At their request we provide private transfers and excursions in Tuscany and beyond.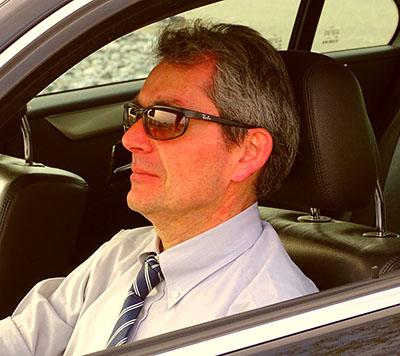 Sauro Becattini
---
Born and raised in Florence. He worked for several years for an NCC company providing transportation within the Florence airport, managing logistics and organization of the drivers as well as driving himself. Together with Stefano he founded this company in 2001 and is in charge of administration and service planning.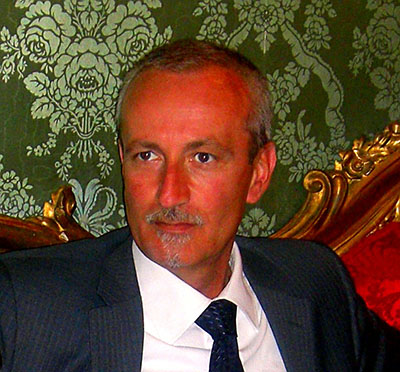 Stefano Giusti
---
Born and raised in Florence. He previously was a self-employed businessman. In 1999 he decided to completely change his field of interest and began this experience in the world of providing driving services exclusively to individuals and small groups. A founder, together with Sauro, of the Giusti Stefano & C partnership, he is prevalently in charge of marketing and direct and constant contact with the clientele.
Because we are aware of the fact that it is difficult to do everything and do it right. In fact, at the very beginning we chose to work only and exclusively with small vehicles, mainly Mercedes vans and sedans, and to dedicate ourselves to the kind of clientele requiring high-level service. We do not offer the usual "travel packages" found at travel agencies. That is not our job and we leave it to others. Instead, we decide together with our clients, whether private or travel agencies, which places to visit and suggest distances and driving times in order to optimize in our clients' interest the costs and times they have available. Indeed, we are committed to being at that moment "the best friend they have in Italy". This vision of our work allows us to always provide customized trips and not photocopied ones. We work mainly with Mercedes cars and vans. A note about our drivers – they all speak English and have thorough knowledge of the territory. With them you can count on insuperable punctuality, cleanliness of the vehicles and, above all, courtesy and respect of privacy.