LIMOUSINE SERVICE IN TUSCANY FLORENCE SIENA CAR WITH DRIVER
---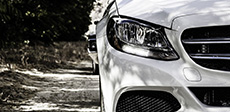 EVENTS AND WEDDINGS
Limousine service in Tuscany Florence Siena Car with driver for dinners, events and weddings.
---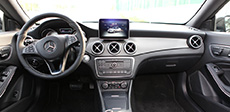 CONFERENCE AND MEETINGS
Limousine service in Tuscany Florence Siena Car with driver for use during conventions, conferences and meetings. Transportation for business travelers, administrators, legal offices and all types of commercial enterprises.
LUXURY VEHICLES FOR VIP CLIENTS
ABOUT US

---
The Giusti Stefano & C Snc company offers chauffeured cars for hire (NCC Noleggio Con Conducente) for any transportation needs in Florence, Tuscany and Italy. Our drivers meet all the necessary requirements and have all the necessary documents for transporting passengers. They all speak English as well. Our vehicles are checked yearly by the specific offices authorized by the Ministry of Transport and are insured for up to 20,000,000.00 euros. Our limousine service uses luxury vehicles exclusively for an exclusive clientele, in most cases Mercedes, which supply the greatest comfort and high standards of quality
Giusti Stefano & C limousine service always guarantees maximum efficiency of their vehicles above and beyond the common standards.
The drivers working for our limousine service company are true professionals in the field of private passenger transport. They possess all the professional requisites called for by Italian law and always guarantee in all circumstances complete privacy for their clients as well as professionality, flexibility, excellent knowledge of the territory and punctuality. Our cars and vans are regularly registered for public transportation service with NCC (Noleggio Con Conducente/private chauffeur service) authorization and our limousine service thus possesses all authorizations necessary for circulating within the historical city centers with there are zones limited to traffic and even in some areas designated only for pedestrians. For example, cities such as Florence and Siena.
Stefano was absolutely wonderful!! What an incredibly patient and friendly man! He was early every morning and had bottles of water for us. He was incredibly accomodating. Whenever we saw a beautiful landscape where we'd like to stop, he would pull over and take pictures for us. On our second day, we got out to take a picture and realized our camera had died. Stefano generously let offered us his camera for the day, so we would not miss out on taking any pictures. He was also extremely flexible. When we wanted to leave Enoteca Italiana early, he without hesitation drove us back to San Gimignano and waited as we walked around and ate dinner, extending beyond the time we'd originally scheduled. We very much enjoyed having him as our driver, as would anyone else!

Sauro, i just wanted to say thank you for everything during our recent visit to Tuscany. We really enjoyed you and Stefano. You did a fantastic job and we really appreciated how well you took care of my group. I will definitely recommend you to any of my friends who may be in need of a driver. Next time we are in Tuscany, I will surely contact you. Thanks again,

Sauro was excellent. We could not have asked for a better driver. At first we had a hard time understanding his English, but quickly adapted. The car was kept clean at all times, and well air-conditioned. There was always a bottle of cold water waiting for us before a drive. Sauro was so helpful throughout the trip, providing us with information on places we were visiting, translating for us when necessary, and making sure we were comfortable throughout the trip. He would even suggest places for us to stop to take pictures & walk around that he thought we would enjoy. He was at all times professional, courteous, and always punctual. Even though many of the wineries would ask him if he wanted to join us on the tour, he always refused (though Soldera was an exception as he had to translate for us). We never felt rushed, even when our dinner (at Eva's for example) went quite late.

Overall the tour was outstanding. Loved the walking tour in Siena. Your guide there is extraordinary. Really outstanding. LOVED Marco. A true professional. Enjoyed his company very much. We asked him to join us on the Pecerino and Truffle tours. The wine academy was the highlight of the trip for Steve. Massimo was knowledgeable about food and wine -- but about lots of other things as well. We thoroughly enjoyed the cooking class with Pamela. Marco joined us for class and even made pasta. That was fun. Everything went quite smoothly. As always, your attention to detail is excellent. The book is great. We showed our book to the family that we were staying with in Tuscany. Everyone was very impressed. "

Our driver, John, was courteous, punctual, and an excellent driver of an excellent Mercedes --- but these things are to be expected. What might be less expected was his friendliness, his willingness to slow down or stop for photo ops, his explanations and information, his help and understanding with my broken Italian pronunciation and the rules by which to ensure proper syllabic stress. We heard so many different pronunciations of "Medici," "Accademia," and so forth, that we were grateful that John so graciously acceded to our requests for clarification. John was also patient, nonchalant and understanding when we managed to get ourselves lost in the twisting streets of Montalcino, making us almost fifteen minutes late for his scheduled 1 pm departure. In fact, he was congratulatory about our having finally found our way out of the maze so quickly. He had parked near the Fortezza, so there should have been no problem. But, incredibly, the Fortezza, which dominates the city, is not visible from most streets; a fact to which we can now attest. John was also funny, whimsical, and philosophical, and contributed greatly to our enjoyment of the day, which we shall never, ever, forget.

Hi Stefan: I just wanted to let you know how much we enjoyed our tour with you. We loved the Tuscan wine tour and look forward to returning to the area some time in the future. I have all your information and will not hesitate to pass that on to any of my friends that are making a trip to Italy and are looking for a guide. Thank you for such a lovely day in the Tuscan countryside. Wishing you all the best for your family and the arrival of your new little one. Best regards,

........................ Also a special note for our Mercedes driver for the eleven days was very important to our trip. He was fluent in English, knew much about the regions and had a great sense of humor for our American sometimes humor and fun. ................................