LIMOUSINE SERVICE IN TUSCANY FLORENCE SIENA CAR WITH DRIVER
---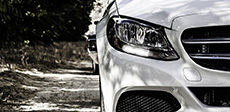 EVENTS AND WEDDINGS
Limousine service in Tuscany Florence Siena Car with driver for dinners, events and weddings.
---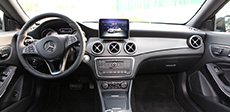 CONFERENCE AND MEETINGS
Limousine service in Tuscany Florence Siena Car with driver for use during conventions, conferences and meetings. Transportation for business travelers, administrators, legal offices and all types of commercial enterprises.
LUXURY VEHICLES FOR VIP CLIENTS
ABOUT US

---
The Giusti Stefano & C Snc company offers chauffeured cars for hire (NCC Noleggio Con Conducente) for any transportation needs in Florence, Tuscany and Italy. Our drivers meet all the necessary requirements and have all the necessary documents for transporting passengers. They all speak English as well. Our vehicles are checked yearly by the specific offices authorized by the Ministry of Transport and are insured for up to 20,000,000.00 euros. Our limousine service uses luxury vehicles exclusively for an exclusive clientele, in most cases Mercedes, which supply the greatest comfort and high standards of quality
Giusti Stefano & C limousine service always guarantees maximum efficiency of their vehicles above and beyond the common standards.
The drivers working for our limousine service company are true professionals in the field of private passenger transport. They possess all the professional requisites called for by Italian law and always guarantee in all circumstances complete privacy for their clients as well as professionality, flexibility, excellent knowledge of the territory and punctuality. Our cars and vans are regularly registered for public transportation service with NCC (Noleggio Con Conducente/private chauffeur service) authorization and our limousine service thus possesses all authorizations necessary for circulating within the historical city centers with there are zones limited to traffic and even in some areas designated only for pedestrians. For example, cities such as Florence and Siena.